Learn all about our equipment
You have the opportunity to try out all the technology in our training facility in Monheim, Germany. Contrary to other providers, this service is of course free! For new customers, the equipment training of our employees is already included in the purchase price.
The presentation and demonstration area includes a sufficiently large workshop area where necessary maintenance and repair work can be carried out without difficulty. The training area for the practical exercises includes a complete set of ventilation pipes and ventilation ducts. These are arranged in such a way that the technology can be viewed visually in use.
The primary training goal is to get to know the cleaning equipment, its safe handling and settings. No less important, but within the scope of the measure is occupational safety. This not only serves to protect one's own person but also to minimize entrepreneurial risks.
Test us and benefit from our many years of experience in the field of ventilation cleaning in HVAC systems.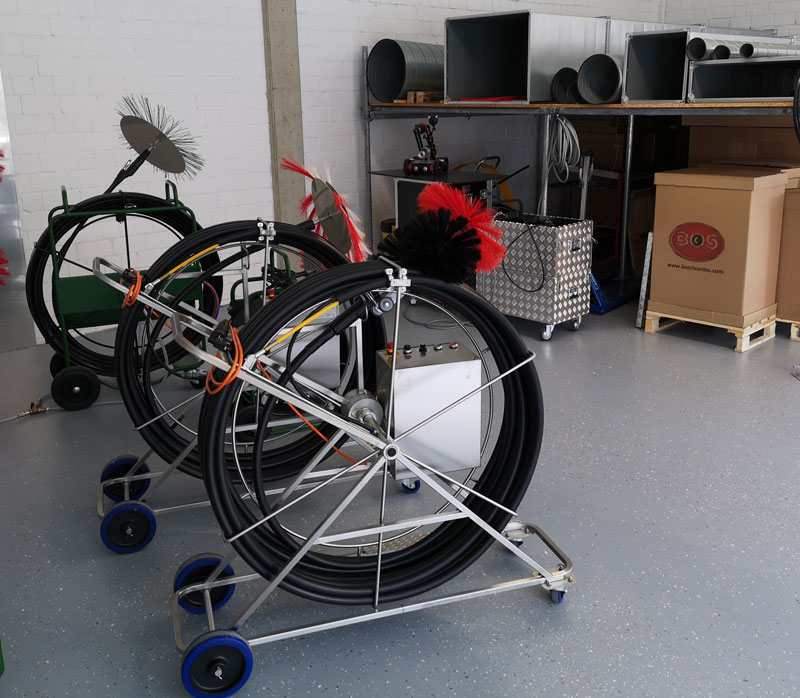 Address Service & Training Facility
Böttgerstraße 7
40789 Monheim am Rhein
Book your desired date under +49 2173 999 8382 or info@hsp-ths.de
We take the necessary time for a demanding consultation!