We are pleased to present you our optimized extraction technology for the professional cleaning of HVAC systems, mold and asbestos removal.
Negative air units / Filtration technology
Negative air machines remove contaminants from the air in an enclosed space and prevent the contaminants from escaping into other parts of the building.
They create a negative air-pressure vacuum that draws air through a filter to remove mold, dust, microbes, and other particles.
Negative air machines are used in areas where work such as grinding, welding, mold removal, asbestos remediation, and building renovations are occurring.
They can be used as air scrubbers to filter and recirculate air within a space, or they can be attached to ductwork to exhaust contaminated air out of a building.
High power up to 5400 m3 / h # up to 1300 Pa # 240V / 50 Hz # <73 dBA at extremely low dead weight !!
The machines are completely made of seawater-resistant Aluminum and powder-coated.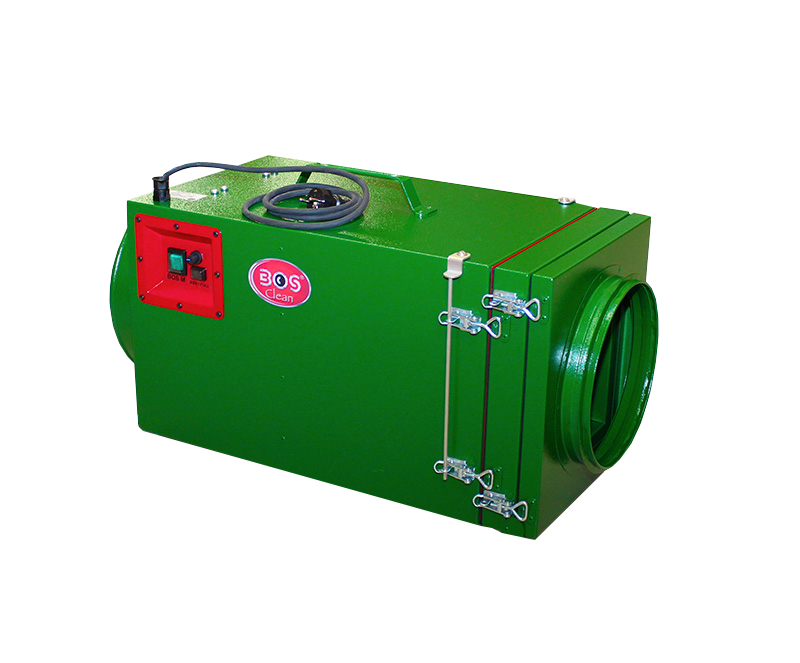 Asbestos / Mould: 40m³ / 100m³
Dust: 100m³ / 250m³
FOR RESIDENTIAL AIR CLEANING AND SMALL PROJECTS
Output: 3200 m³/h without filter
(with HEPA filter 1000 m³/h) 630 Pa
Dimensions (H x W x L): 400 x 350 x 720 mm
Weight without filter: 14 Kg !!
Operating hours counter
Step-less power control
Available in 230V and 110V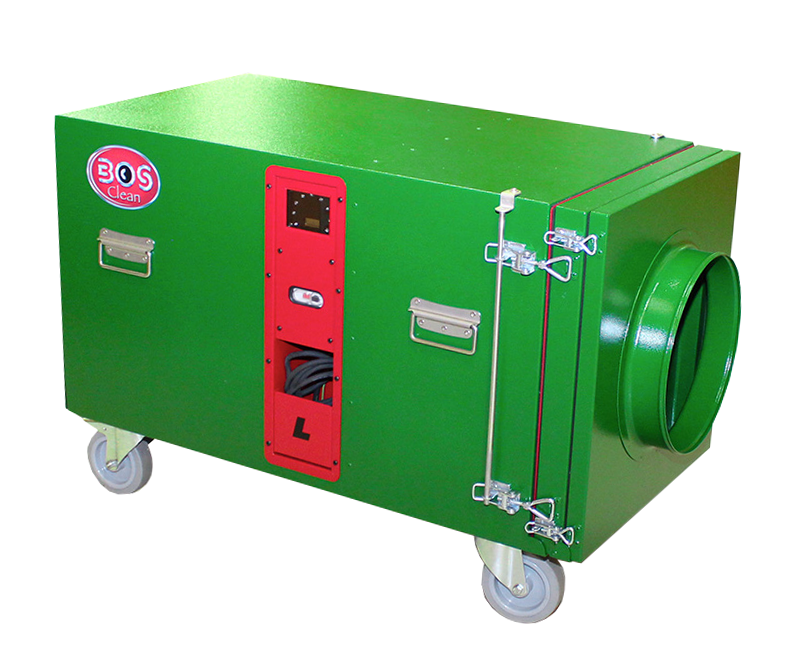 Asbestos / Mould: 100 m² / 250 m³
Dust: 250 m² / 625 m³
for single-family homes and medium-sized projects
Output: 4800 m³/h without filter
(with HEPA filter 3200 m³/h) 1,300 Pa
Dimensions (H x W x L): 660 x 550 x 1050 mm
Weight without filter: 36 kg !!
Accessories: Filter-box with 3-stage filtration
Differential pressure measurement
Color display Filter change
Operating hours counter
Step-less power control
Available in 230V and 110V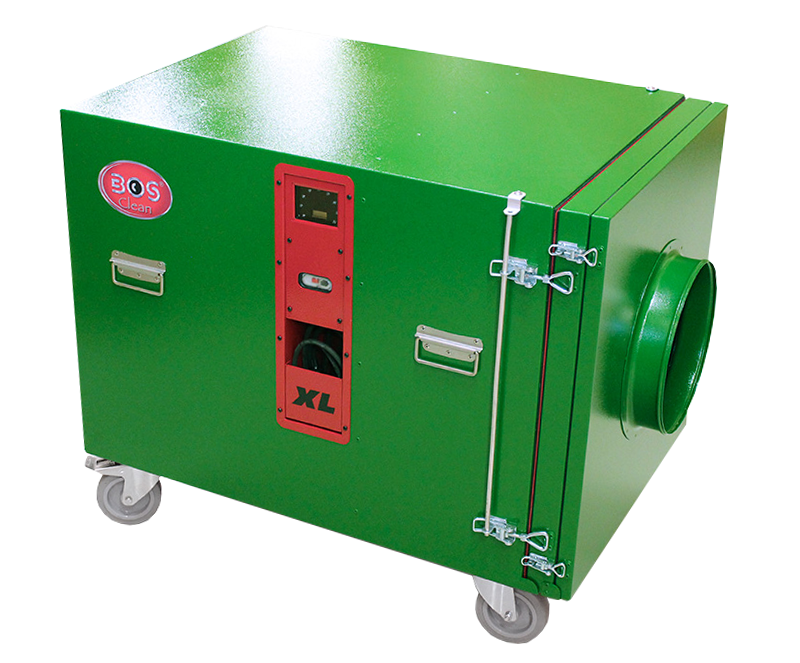 Asbestos / Mould: 200 m² / 500 m³
Dust: 500 m² / 1250 m³
for high performance requirements
Output: 5400 m³/h without filter
(with HEPA filter 4000 m³/h) 1.300 Pa
Dimensions (H x W x L): 820 x 710 x 1050 mm
Weight without filter: 44 Kg !!
Accessories: Filter-box with 3-stage filtration
Differential pressure measurement
Color display Filter change
Operating hours counter
Stepless power control
Available in 230V and 110V